National Quality Standard Award took place on Friday 25th Of November 2023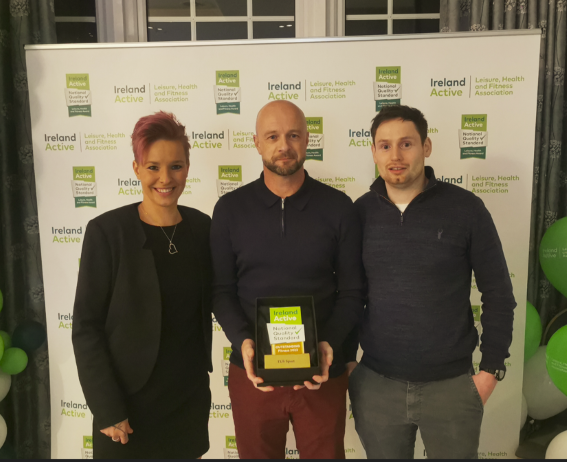 We are extremely proud to receive two awards at the Annual National Quality Standard Awards held on Friday 25th of November in Slieve Russell Hotel .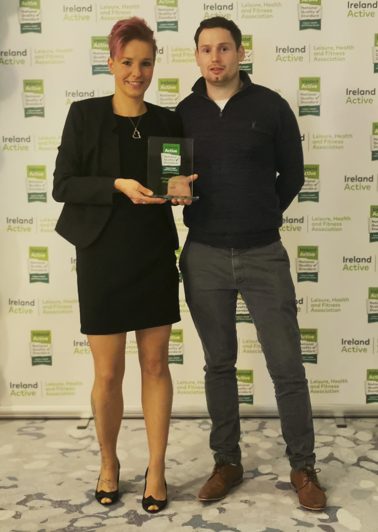 AIT SportsCo / TUS Sport recieved :
NATIONAL QUALITY STANDARD – OUTSTABDING FITNESS 2023
OVERALL FITNESS WINNER AWARD 2023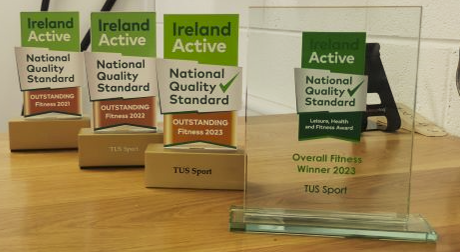 The National Quality Standard Awards (previously known as the White Flag Awards), have been in operation since 2001 and are the only industry specific award for the Leisure, Health and Fitness sector in Ireland. They are the most sought-after and respected accolades in the industry and awards across the three levels of Outstanding, Exceeded and Achieved.
This year, 79 facilities nationwide were awarded, with five facilities also awarded an 'Overall Winner' award in different categories, having been recognised for their remarkable high standards in safety, hygiene, customer engagement and human resources.