Rehabilitation testing key performance markers used to monitor and access the individuals progress through their injury .
This test will aid yourself, your physiotherapist & Strength and Conditioning coaches to consciously improve your program to suit the future results and to achieve  short and long term goals.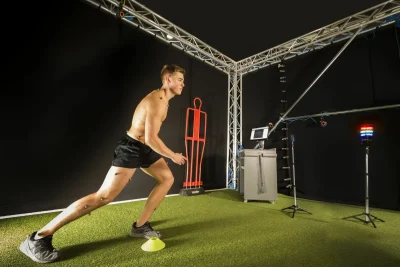 REHAB TESTING INVOLVE : 
Some testing can be compared to involved and uninvolved limb 
Biodex, System 3 – Isokinetic Testing of the Upper & Lower Limbs
Counter-Movement Jump – Explosive Power & Jump Height
Drop Jump – Reactive Strength Index
Speed Testing – Maximal Velocity & Acceleration Testing
1 Repetition Maximum – Maximal Strength Upper & Lower Limbs
Vo2Max – Maximal Volume of Oxygen Consumption (Aerobic Capacity)
Alter – G Testing – Anti-Gravity Treadmill unloading lower limbs for return to running protocols
NB* Letter of approval from Chartered Physiotherapist, if not, a physio will need to be present while doing the testing . 
For more detail information please contact Amanda McQuade :
amanda.mcquade@ait.ie
To book in your testing sessions & price enquiries please contact :
bookings@ait.ie