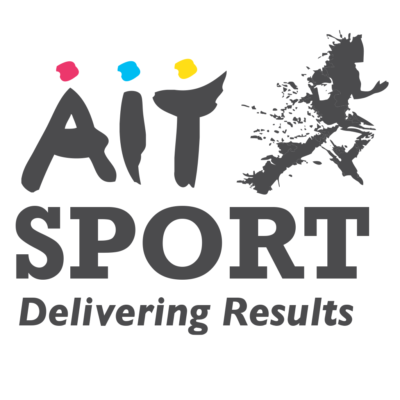 Health Screening Form
https://us18.list-manage.com/survey?u=308f964a611c62e122c693af9&id=d9fe72b7b6
SAFE WORKOUT Updated 31st August 2021
To ensure your return to AIT Sport is Safe and fully compliant with all government advice and industry specific guidelines, we have updated our Safe Workout. With Safe Workout you can enjoy our fantastic facilities once again, we have retrained in our safety and hygiene procedures. We look forward to welcoming you back and ask for your full cooperation with Safe Workout so that you and other members can continue to have a safe and enjoyable workout.

Hygiene Standards – We will clean all gym equipment and high touch surfaces before and after your workout. We have introduced extra cleaning stations for you to use during your workout.

Maintaining Social Distancing – We are limiting the number of members in the gym at one time. We have closed off access to gym equipment where the recommended 2 meters cannot be maintained. Our fitness classes have spaces carefully measured out for each participant. We will hold classes outdoors when possible, following the relevant guidelines.

Trained Staff – Our friendly and dedicated team have contributed to the creation of Safe Workout and they are fully trained on the procedures so you can have confidence that AIT Sport is a Safe environment.

How will Safe Workout affect me?
BEFORE YOU ARRIVE
YOU MUST PRE-BOOK YOUR GYM SESSION, CLASS or TRACK SESSION
Download the AIT Sport App, read the Health Declaration, and click to agree and book your 50 minute workout on your preferred day/time. 
2. WEAR YOUR WORKOUT GEAR
Our changing facilities, lockers and showers will be available at limited times for essential use only. Please come ready to workout and don't bring bags or any valuables with you.
3. BRING YOUR OWN WATER AND SWEAT TOWEL 
Blue roll and disinfectant will be provided for you to disinfect machines after use.
4. IF DRIVING….
Please follow AIT Campus guidelines on car parking.
WHEN YOU ARE HERE
ENTER THE BUILDING AT THE START TIME OF YOUR SESSION – If you arrive early please wait in your car or outside the building entrance keeping 2 meters from other members.
USE HAND SANITISER
Disinfectant gel is available in our reception area and on the gym floor. 
 3. SCAN INTO THE GYM BY USING YOUR BARCODE CARD.
4. MAINTAIN SOCIAL DISTANCING GUIDELINES.
5. CLEAN DOWN ALL MACHINES OR EQUIPMENT AFTER USE.
Disinfectant is available at each piece of cardio equipment as well as additional stations around the gym floor. Please use these and follow the instructions of staff.

6. TRAIN ALONE 
Initially members can't train together regardless of whether they live together. Spotting is not allowed.  Please reduce your weight as you recommence training.

7. TELL US HOW YOU ARE FEELING
If you begin to feel unwell please inform a staff member.

Note – Toilets are available in the reception area with hot running water and hand soap. Fitness instructors will be on the gym floor to remind you to clean equipment and social distance, please do not take offence to these reminders, it is important for everyone's safety.

WHEN YOU ARE LEAVING
CLEAN AND PUT AWAY THE EQUIPMENT YOU ARE USING.
EXIT THE GYM VIA THE STAIRS AND EXIT THROUGH THE EMERGENCY EXIT DOORS ON YOUR RIGHT.
Do not enter the reception area, avoid walking through people who are waiting for the next gym session.