AIT Sport Athletics Academy
Level 1 starts on the 26th of March at 4.30pm. Phone 0906483018 to book a place for your child.
For children who have completed and passed into Level 2, it will start on the 26th of March at 4.30pm.
Level 1 and 2 is a 10 week course,  your child will be introduced to high jump, shot putt, long jump, discus and many more events.
Children must complete and pass level 1 before they progress into level 2 starting 26th March 2019.
In Level 2 you will focus on 5 events – high jump, hurdles, shot putt, sprints and long jump alongside the techniques for each event.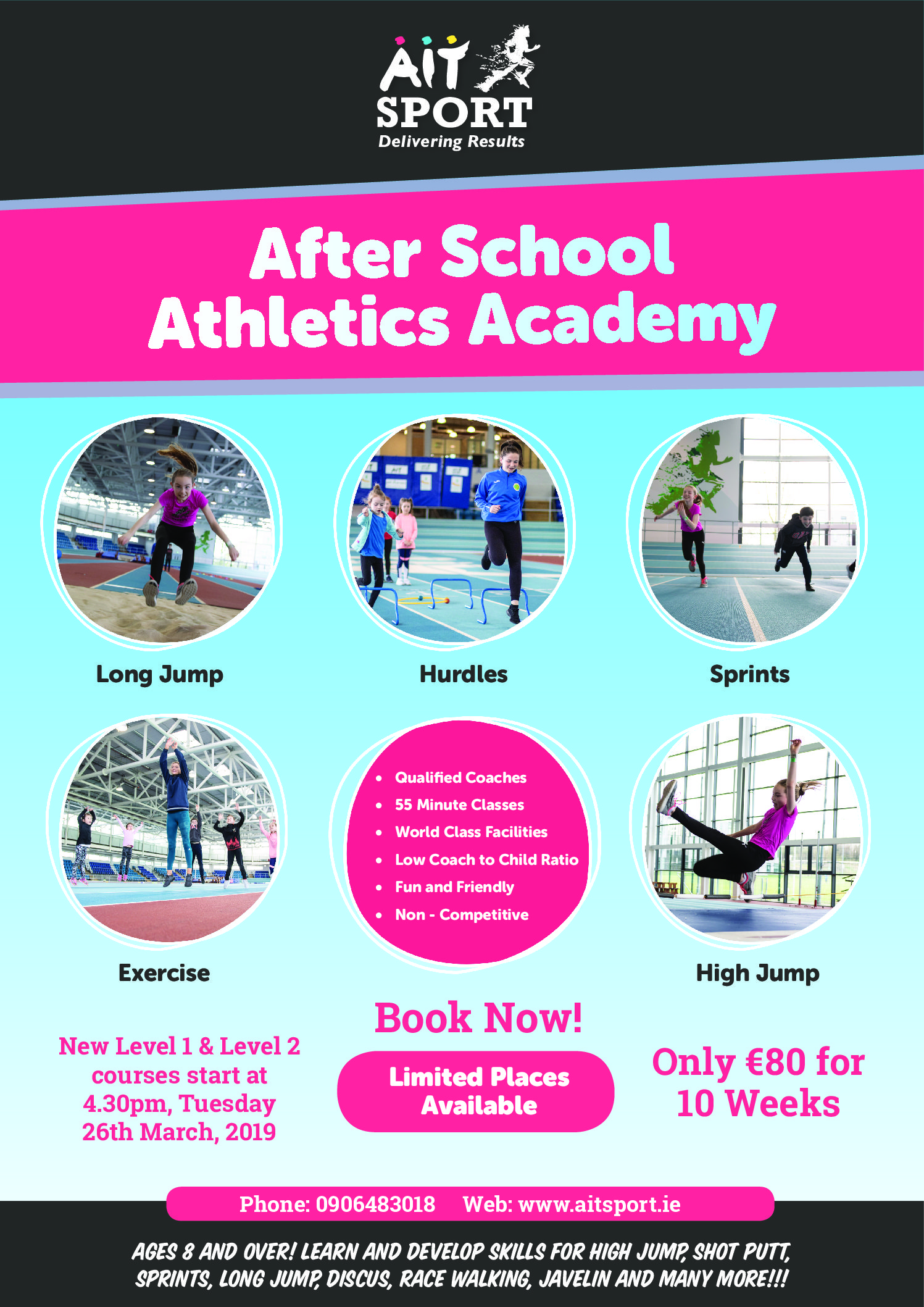 In Level 3 you will focus on javelin, discus, race walking, endurance and triple jump as well as technique and your continued fitness.
In Level 4 learn about competition techniques for all the events, prepare yourself to compete in a sports day or to join an athletics club!