Athlone IT is rapidly gaining a reputation as a 3rd level destination of preference for many of Ireland's elite track & field performers with a steadily growing roster of sprinters, distance runners, jumpers and throwers currently studying here while making an impact on the national athletics stage.
AIT unquestionably has the best athletics training facilities in the country which include the state-of-the-art International Indoor Arena, a 400m outdoor Mondo track, and a floodlit 2km cross country loop, all on campus and readily available to our varsity athletes. AIT has recently begun to provide physiological assessment via a fully equipped sports science lab and these facilities and services are also available to our varsity athletes.
AIT currently retain a team of highly qualified and experienced athletics coaches which include specialist endurance, sprints and jumps coaches, along with a designated athletics development officer, who are dedicated exclusively to assisting our athletes fulfil their potential. At the same time we respect and actively support pre-existing coach-athlete relationships which are seamlessly integrated into our coaching and training structures.
The number of athletes studying and training in AIT has grown dramatically in the last 2 years, as evidenced by the recent success of AIT men's endurance squad, including Liam Brady, Eoin Everard, John Travers, Darragh Rennicks and Vinny Connolly, which claimed team medals at the prestigious and highly competitive IUAA Road Relays championships. AIT is actively pursuing its ambition to become a recognised hub for elite performers and has the facilities, personnel and resources to make huge progress in the coming years.
While AIT is an ideal destination for the elite athlete looking to progress both academically and athletically, AIT AC also welcomes and actively encourages students who may be looking for a new challenge and are taking up athletics for the very first time. Beginners, whether exploring a newly discovered talent or simply hoping to keep fit, are very welcome and will receive the same level of encouragement and support as our elite performers.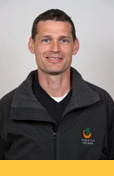 Prospective students at Athlone IT with an interest in athletics are encouraged to contact our development officer:
Paul McNamara at 0872693675 or
paul@athleticsireland.ie to discuss AIT's athletics programme.