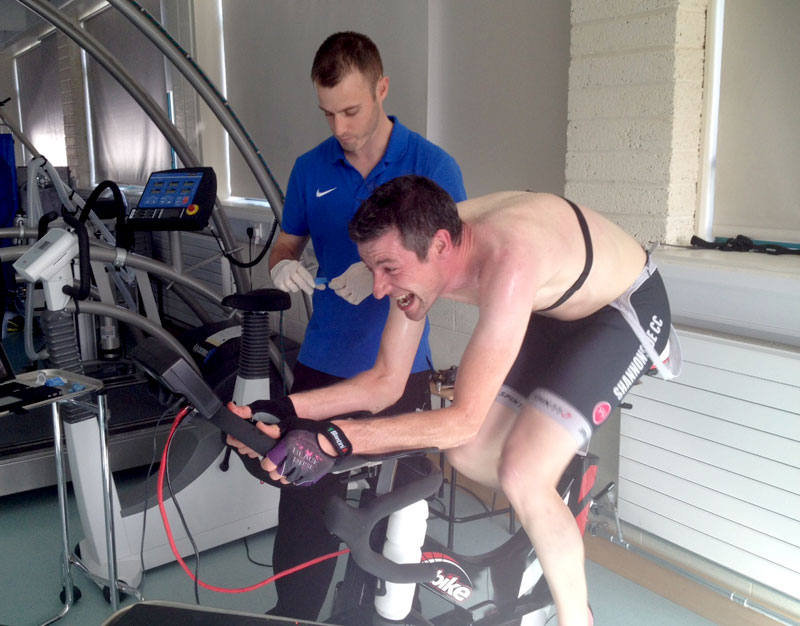 The Wattbike is the world leading indoor training bike that is revolutionising cycling at all levels combining scientific accuracy with simple and intuitive operation. It can be used by everyone, including children, for testing, training and rehabilitation and it feels like a real bike. They are used in the sports industry for all aspects of fitness testing training.
It is the first indoor bike that has ever been endorsed by British Cycling and it is now used by elite cyclists, triathletes and adopted by countless other sports including Football and Rugby as the training and testing tool of choice. It measures watts, cadence, heart rate and pedal technique with scientific accuracy. The dual air and magnetic breaking system can recreate any required resistance. Al of our cycling tests are carried out using our state of the art Wattbike Pro.
A key feature of all of our cycling tests is the pedal analysis that is also carried out while you are performing your Cycling profile or Lactate Profile test.
Sports Science &  testing enquiries –
bookings@ait.ie