A
s the Christmas break closes in on colleges soccer for 2013 our Institute teams are in a very strong position. Results and participation levels have been good since September. AIT is one of only three colleges fielding four men's teams in the CUFL (College & Universities Football League). Our first team are still in contention in both third level soccer competitions, namely the CUFL League and the CFAI Cup.
First Team Men
The top tier of third level soccer was restructured this year with four regional premier division being replaced by two elite premier divisions. AIT was selected to play in 'premier division south' by virtue of our excellent record of reaching the latter stages of CUFL competitions since the inception of this combined Colleges and Universities competition. This first team had a shaky start to the season by losing their opening two fixtures in narrow defeats to IT Carlow and Waterford IT. The team responded well though and consecutive victories over CIT, UCC and UL ensured we claimed second place in the group to qualify for the quarter final. A 2-1 victory over NUI Maynooth booked us a place in the semi-final and we are due to meet the winners of UCD and WIT in late January 2014. The last time we met UCD at the semi-final stage of this competition was in 2009 when the Dublin university triumphed on penalties. We have only previously met WIT at the quarter final stage of the CUFL where we were victorious but WIT dumped our lads out of the CFAI Cup last season at the quarter final stage.
In the CFAI Cup we are now in at the quarter final stage following solid performances against NCI and Drogheda Institute of Further Education. We have been drawn to play at home against our big rivals IT Sligo in this quarter final.
Women's Soccer
The woman's team are currently playing the WSCAI (Women's Soccer Colleges Association of Ireland) premier division north. They had a rough start to the season with three defeats on the trot to IT Sligo, UCD and NUI Maynooth leaving them as favourites for relegation to Division 1. However two heroic results in the last two fixtures ensured premier division survival for another season. These results consisted of a 4-4 draw away to UUJ and 3-1 home win over DCU. In the cup competition we have a home tie in the preliminary round with NUI Galway. We have a great record at this intervarsity cup competition having brought home the Plate in three of the past four years.
Second Team Men
The second string topped division 2b of the CUFL having only dropped points in a draw with IT Sligo B. This draw was followed up with wins over GMIT Galway B, GMIT Mayo and NUI Maynooth B. The lads meet DIT B on Thursday the 5th of December in the Division 2 Quarter final. In the CFAI B Teams Cup the lads beat GMIT Galway B 2-0 after extra time. An away fixture with IT Sligo awaits this team in the 2nd round.
Third Team Men
The third team are having a great season also. They came second in division 3A behind NUI Maynooth who were the only team to defeat them in the league. Victories over Moate College, Dundalk IT and Cavan Institute qualified them for the quarter final stage. Unfortunately they lost this game in extra time to DIT C after extra time. A great 2-0 win over CIT C in the first round of the Bob Eustace Cup sets the lads up for a crack at O'Fiach College Dundalk in the quarter final. A win here could potentially see our thirds and fourths meeting each other in the semi-final.
Fourth Team Men
The fourth team are plying their soccer trade in division 3D this year. They opened the year with a narrow 2-1 defeat to Mater Dei College before taking a creditable 2-2 draw with DIT C. This was followed up with a 1-1 draw against DCU C in Athlone before a final game 3-1 defeat to NCI B. Fortunes improved in the first round of the Bob Eustace Cup as the Ds defeated Cavan Institute 2-1. The quarter final draw gave the lads a home tie with Moate College. As mentioned above if our thirds and fourths are both lucky enough to win their quarter final games then they will play each other in the semi-final of the Bob Eustace Cup. That would be a mouth watering fixture that would be sure to excite the student population on campus. Soccer Civil War could break out!!!
Management
Of course all of the success above could not happen without some serious input on the administration, coaching and management side. Maz Sweeney our AIT/FAI Soccer Facilitator is pulling the strings and keeping the club running very well while having a coaching role with the women's team. The other staff bring a wealth of experience in League of Ireland circles to the men's club set up. Michael O'Connor and Colin Fortune bring playing and coaching experience to the club in addition to former League of Ireland referee John Stacy who has a massive input. Mark Rigney, a student at AIT, is heavily involved with the teams also.
Picture 2 AIT Sport 089:
AIT students who won the First Division Title with Athlone Town Fc in the FAI National League. Caption: Gordon Brett Sport & Recreation Manager AIT, Maz Sweeney AIT/FAI Soccer Facilitator, David Brookes, Garvan Broughal, Professor O'Cathain President AIT, Neil Narney, Ian Sweeney and John Hayden Chairman Athlone Town FC.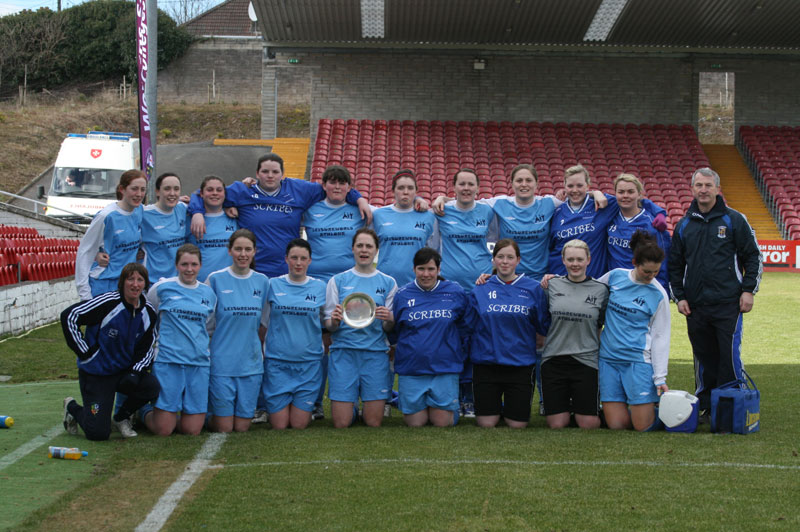 Picture 2 AIT Womens Soccer Intervarsity Plate Winners 2010.